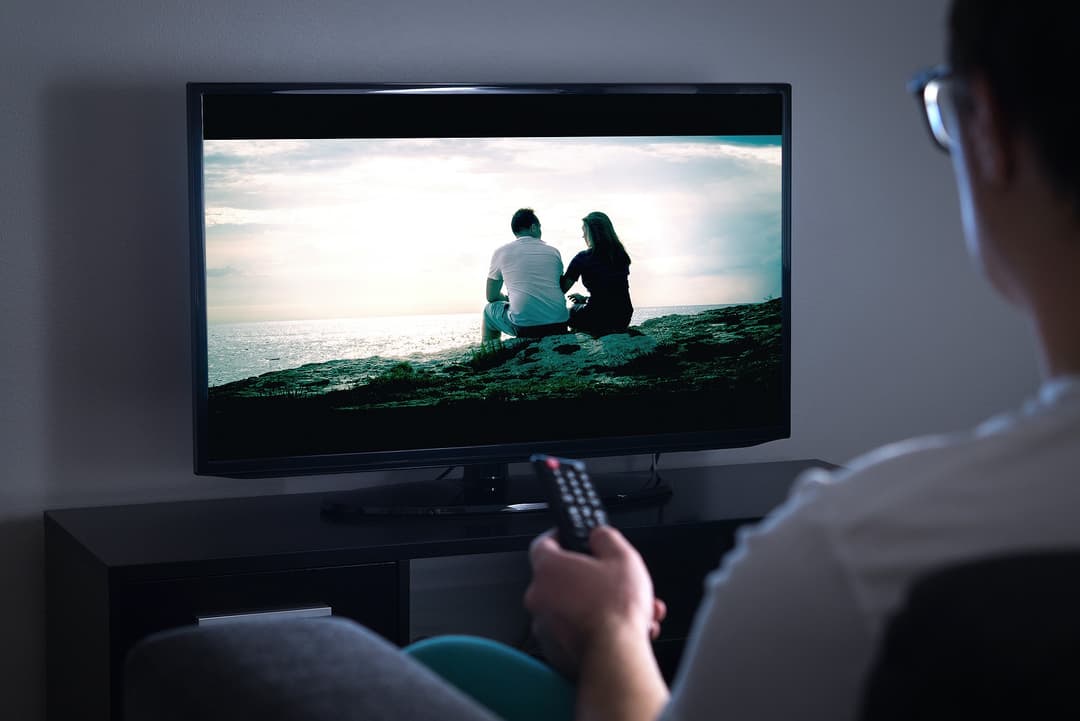 If you watch any television at all, you know that prescription drug ads are pervasive. I find commercials that promote Humira for Crohn's disease, Dupixent for atopic dermatitis, Trulicity for type 2 diabetes and Otezla for plaque psoriasis annoying at best and appalling at worst. But what really aggravates me are the commercials for cancer medications such as Imbruvica, Keytruda, Piqray or Versenio. Are ads for cancer drugs really appropriate on television?
This Is Your Brain on Drug…Commercials!
Remember the old anti-drug commercials from the 1980s? Here is a commercial that shows a man in a kitchen.
He says:
"Is there anyone out there who still isn't clear about what doing drugs does? OK, last time!"
He strides to the stove and picks up an egg.
"This is your brain."
He points to a hot frying pan.
"This is drugs."
He cracks open the egg and drops it into the hot frying pan.
He holds up the frying pan with the fried egg sizzling away.
"This is your brain on drugs."
He ends the demo with a slightly snide comment:
"Any questions?"
We don't know whether this anti-drug campaign stopped people from abusing drugs. But Planet Money did a very clever segment for NPR (Sept. 8, 2021) titled:
The segment describes how British folks who watched American television were horrified by all the prescription drug commercials. It also asks the question: what do all these drug ads do to us?
Ads For Cancer Drugs…Really?
One of the things that the Brits were astonished about was the serious nature of the prescription drug commercials. Many countries allow ads for OTC drugs like headache remedies or aids for indigestion. But only New Zealand and the US allow heavy-duty prescription drug commercials on TV.
As one of the commenters put it, England doesn't allow commercials where you are supposed to go to doctor and tell them what you need. What the heck is going on in America? Those commercials are some real dystopian S*#!
The ads for cancer drugs really take the cake. Cancer is one of the most challenging medical conditions doctors have to treat. It's not surprising, then, that oncologists undergo many years of rigorous training. And because their field is constantly changing, they have to work hard to stay on top of new developments.
A Medical Education Takes Years!
After four years of medical school, it is not uncommon for a graduate to spend anywhere from three to seven more years in residency and fellowship programs to achieve expertise as a specialist. Oncologists have especially  challenging careers That's because cancer treatment is complicated and constantly evolving. What might have been considered standard of care five years ago for breast cancer could be quite different in 2022. And sadly, many patients die even with the latest treatments.
Imagine you are a lung cancer specialist who has gone through a decade of intense training. Now, a patient walks into your exam room and asks you for a specific medication based on a television commercial. How would you feel?
Ads for Cancer Drugs to Treat CLL:
Do physicians who specialize in blood cancers (hematology oncology specialists or Heme/Onc doctors) really need their patients to tell them what to prescribe for hard-to-treat cancers like CLL (chronic lymphocytic leukemia)? Some drug companies seem to think so. Why else would they spend so much money on television commercials directed at patients?
According to the National Cancer Institute, approximately 21,000 people develop CLL annually. It accounts for 0.7% of all cancer deaths this year. The 5-year survival is over 87 percent.
Ask Your Doctor if Imbruvica (ibrutinib) Is Right for You:
A commercial for Imbruvica has captured my attention. It starts with a middle-aged man out camping with his family.
He says:
"I am living with CLL, and I am living longer thanks to Imbruvica."
While the family spreads out its picnic blanket, the voice-over continues:
"Imbruvica is a prescription medicine for adults with CLL, or chronic lymphocytic leukemia. It will not work for everyone. Imbruvica is the number-one prescribed oral therapy for CLL, and it's proven to help people live longer. Imbruvica is not chemotherapy.

"Imbruvica can cause serious side effects, which may lead to death. Bleeding problems are common and may increase with blood-thinners. Serious infections with symptoms like fevers, chills, weakness or confusion and severe decrease in blood counts can happen."
In the midst of this litany of potentially catastrophic consequences, the family has traveled to a mountainous area and is unpacking its telescope to watch shooting stars.
The voice-over continues:
"Heart rhythm problems and heart failure may occur, especially in people with increased risk of heart disease, infection or past heart rhythm problems. New or worsening high blood pressure, new cancers and tumor lysis that can result in kidney failure, irregular heartbeat and seizure can occur.

"Diarrhea commonly occurs. Drink plenty of fluid. Tell your doctor if you have signs of bleeding, infection, heart problems, persistent diarrhea or any other side effects."
The main character then announces:
"I am living with CLL and living proof that Imbruvica is right for me."
The ad closes by urging viewers to:
"ask your doctor if it's right for you."
Ads for Cancer Drugs Don't Tell You How Much Longer!
Exactly how much longer a person with CLL can live with this treatment is a critical question that is not answered in the commercial.
The company does flash this summary on the screen:
"In a clinical trial, 8% of CLL patients on Imbruvica died versus 16% taking a chemotherapy (chlorambucil) after 28 months of median follow-up."
That sounds impressive.
But an oncologist writing for STAT (May 2, 2019) notes:
"The treatment chosen for the control arm of the RESONATE-2 trial was chlorambucil, a drug that had repeatedly been beaten by alternatives and isn't commonly used by practicing hematologists [for CLL]."
A Specialist Speaks Out About Ads for Cancer Drugs:
We interviewed renowned hematologist-oncologist, Vinay Prasad, MD, MPH, on our nationally syndicated public radio show last year. We asked him about his reaction to ads for cancer drugs.
He responded:
"You are seeing ads that say if you have non-squamous non-small cell lung cancer, ask your doctor if immunotherapy is right for you. That's a really small group of people.

"How on earth can the company justify having an ad for such a small group of people? It raises the possibility you're going to ask that of your doctor and there's some evidence to suggest that kind of request may more likely lead to the prescription of those products…
The Cost of Advertised Drugs:
"It says something about the cost of these drugs that you can advertise to everybody for just a small group of people watching the TV. It speaks to just how much these drugs cost, how expensive they are…

"The next thing it speaks to is whether or not the average person watching TV who may have lung cancer knows if they have the particular type of lung cancer the TV commercial is talking about. They may not know if it applies to them…

"I guess I don't know if people are empowered or if they are misled by this information. Are they put on a better path or are they put on a path that's meandering and takes them away from best care?"
TV Ads for Cancer Drugs?
One lung cancer drug, Keytruda (pembrolizumab), is for:
"…non-small cell lung cancer that has spread. Keytruda can be used for adults who test positive for PD-L1 and whose tumors do not have an abnormal EGFR or ALK gene."
This reinforces Dr. Prasad's point about how difficult it would be for a patient to know if this drug would be appropriate.
Keytruda could cost as much as $12,500 a month. If someone's insurance does not cover it, they're in a terrible bind. They've been told this wonderful medicine could help them live longer, but few people can afford to fork over that kind of money.
Then there are the side effects.
"…cause the immune system to attack healthy parts of your body. This can happen during or after treatment and may be severe or lead to death."
The rapid-fire list of other side effects is long:
"New or worse cough, chest pain, shortness of breath, diarrhea, severe stomach pain or tenderness, nausea or vomiting, rapid heartbeat, increased hunger or thirst, constipation, dizziness or fainting, changes in urine or eyesight, muscle pain or weakness, joint pain, confusion or memory problems, fever, rash, itching or flushing. These are not all the possible side effects."
Big Pharma's Perspective:
Elisabeth Rosenthal, MD, is a journalist, best selling author and Editor-in-Chief of KHN (Kaiser Health News).
"Holly Campbell, a spokeswoman for PhRMA, the pharmaceutical manufacturers trade association, said that advertisements help patients make better decisions. Drug makers are 'designing their advertising to provide scientifically accurate information to help patients better understand their health care and treatment options,' she said."
Informed Consumers?
We are all for helping patients make better decisions. The question we are asking is: do ads for cancer drugs that last a minute or two accomplish that goal?
A Commercial for Piqray:
"They say life is all about making choices. Well, I didn't choose metastatic breast cancer. Not the exact type. Not this specific mutation."
While the patient's voice says "not this specific mutation," the message on the screen flashes for two or three seconds:
PIK3CA gene mutation and
"Phosphatidylinositol-3-kinase catalytic subunit alpha (PIK3CA)."
Then the voice says:
"But I did pick hope"
On the screen are the large letters PIQ
The viewer is told that the treatment "goes right at it."
The announcer tells us to discover Piqray:
"The first and only treatment that specifically targets PIK3CA mutations in HR positive, HER2 negative MBC [metastatic breast cancer] which are common and lead to cancer growth."
Then the announcer speeds through the "serious side effects," which include:
"Severe allergic and skin reactions, high blood sugar levels and diarrhea that are common and can be severe, and lung problems known as pneumonitis…Common side effects include rash, nausea, tiredness and weakness, decreased appetite, mouth sores, vomiting, weight loss, hair loss and changes in certain blood tests."
The commercial ends with the words:
"Ask your doctor about Piqray"
Are Ads for Cancer Drugs Appropriate?
In our opinion, the FDA should reconsider allowing commercials on television for drugs to treat cancer, multiple sclerosis or other challenging diseases. An informed oncologist should be up-to-speed on the best treatments for any given form of cancer.
Patients should not be expected to make therapeutic decisions based on short TV ads for cancer drugs. After all, doctors need years to master the best treatments for complicated conditions. How can patients determine if a medication they see advertised for 60 to 90 seconds is right for them?
We call on the FDA to reevaluate its permissive stance on such advertising. Oncologists don't need patients to tell them which drugs to prescribe. We asked the FDA if it approves a) the wording and b) the visual presentation (images) of prescription drug commercials.
The agency's answer shocked us:
"No. FDA does not approve the wording and/or visual presentation of every DTC [direct to consumer] prescription drug advertisement. Pre-approval of promotional labeling or advertising ('promotional communications') is not required except in rare instances."
Do You Approve of Ads for Cancer Drugs on Television?
What do you think? Share your thoughts about ads for cancer drugs and other Rx medications in the comment section below. Are you interested in joining our effort to end deceptive drug commercials on television? If so, please add a comment below. When we launch our campaign we will let you know.
A small favor please. If you found this message worthwhile, would you be willing to share it with friends and family members? If so, please scroll to the top of the page and click on the icons for email, Twitter or Facebook. While you are doing it, please consider encouraging your contacts to sign up for our free online newsletter at this link. Thank you for supporting our work.