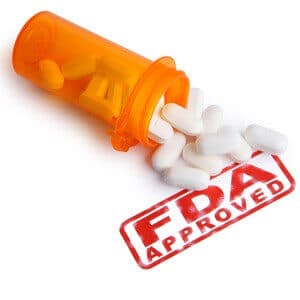 Over the last several years a large number of Indian generic drug manufacturers have been sanctioned by the U.S. Food and Drug Administration. In many cases factories have been banned from exporting their products to U.S. pharmacies. During the pandemic, the FDA has pulled inspectors from many countries. Although the FDA rarely shares the names of the products involved, we have heard from a great many people that beta blocker heart drugs in general, and generic metoprolol in particular, pose problems.
Generic Metoprolol Didn't Work:
This reader reports:
Q. I've been taking metoprolol for about ten years. At first, I was doing fine on a generic made by Par. Then the pharmacy switched to a different generic supplier. After a few doses, my heart started to race, and I once again had arrhythmias.

The cardiologist's office is trying to get my insurance to authorize brand name Toprol XL. Without insurance, there is no way I can afford the brand name.
A. We have heard from other readers that some generic metoprolol formulations do not work as expected. A racing heart rate is a dead giveaway that your beta blocker is not performing properly.
If you cannot get the insurance company to cover brand name Toprol XL, you may want to ask the pharmacy if it will order your metoprolol from Lannett. This generic manufacturer sells the authorized generic version of Toprol, so it should be identical to the brand.
You can learn more about authorized generics (which should be covered by insurance) as well as affordable brand name products from Canada (not covered by insurance) in our eGuide to Saving Money on Medicines. Look for this online resource in the Health eGuides section of this website.
Other Readers report Problems with Generic Metoprolol:
Q. I read in your column about a drug recall of metoprolol succinate made in India. The first time I ever took a tablet of generic metoprolol succinate, I landed in the hospital. The bill for that one day was $26,000. I am certainly paying more attention now to what my new doctor is prescribing!
A. We have heard from many readers of this column that some versions of the generic form of the heart medicine Toprol-XL (metoprolol) do not work as well as expected. One person wrote:
"I currently take a generic metoprolol made in India. I have been taking generics for years, but this latest batch seems bad! My blood pressure has been running 10 to 20 points higher than normal. Today it was even higher and my heart rate was faster. Doubling the dose didn't help much."
Heart Rate Reveals Problems with Beta Blockers:
Blood pressure that would normally be controlled but goes up on a generic beta blocker is a potential warning sign of trouble.
A faster heart rate is also a tip-off that a generic metoprolol is not what it should be. Beta blockers like atenolol, metoprolol and propranolol almost always slow the pulse. If heart rate goes up, there is a good chance that there is a problem with the medication.
Stories from Readers about Generic Metoprolol:
We have heard from many other visitors to this web site about problems with generic metoprolol formulations:
Corey in Florida shares this story:
"I took generic metoprolol and palpitations and chest pain continued and worsened. I called my pediatric cardiologist to find out what prescription i was taking as a teen because that medication worked well.

"I found out i was taking Toprol-XL. I recently started taking the Toprol-XL again and have had NO symptoms! The generic metoprolol was not a good fit! There is certainly a difference between the two."
Kathleen has a similar story:
"I am so disgusted with generic drug compared to brand Toprol-XL. I have been switched by my cardiologist with the advice that 'it's all the same, you will be fine.'

"What a joke. Within 3 days I could not take a deep breath. My heart rate was fast, I suffered from PVC's [pre-ventricular contractions], weakness and sky high blood pressure.

"I called my cardiologist's office and they said it's fine; just keep taking it. I said NO. I got brand name Toprol-XL and in days was feeling better. This is poison at best. We, the paying people, are getting a bad deal! Please beware people!"
Frances in California also experienced severe problems on generic metoprolol:
"I have been taking Toprol-XL for a long time but last year they gave me the generic because the brand name had gotten so expensive. Over the past several months I have experienced nausea, dizziness, diarrhea and my hair has been falling out.

"I just saw my doctor and we did a thyroid test because of hair loss and it came back normal. I also have been in remission for cancer and went to see my oncologist and am still in remission. Since the only med I take is for blood pressure he said it had to be the metoprolol.

"My blood pressure has increased to 170/100 since taking the generic. Why don't doctors keep better informed? The pharmacist told me the generics aren't made with the same FDA guidelines and many are made out of the country. I will be switching back as soon as I can get ahold of my primary care physician."
These are just a few of the very many reports on our website. To read more comments about generic metoprolol, go to these links:
New and Serious Problems from India:
In the last few years, the FDA has scolded dozens of the largest generic manufacturers in India for data manipulation or faulty quality control during manufacturing. In just the last few weeks there have been additional reports of problems:
FDA Slams Indian Drug Companies:
An Indian company called Semler Research, that tests medications in patients, received a letter from the FDA on April 20, 2016. It stated in part that manufacturers that relied on Semler's data to submit applications for generic drug approval should know that studies "are not acceptable as a result of data integrity concerns, and need to be repeated." The FDA noted its "inspection found significant instances of misconduct and violations of federal regulations, including substitution and manipulation of study subject samples."
A letter was sent to Ipca Labs stating that there were a variety of "deviations from current good manufacturing practice…" It went on to state:
"These practices appear to be commonplace in your analytical laboratory. During the inspection, our investigators spoke with an analyst who reported that '…if we find a failure, we set back the date/time setting and re-integrate to achieve passing results…' The analyst explained that deleting, overwriting, changing integration parameters, and altering PC date and time settings were done for raw materials, in-process testing, and finished API [active pharmaceutical ingredient] drugs."
In a March 3, 2016 letter to Emcure Pharmaceuticals the FDA told CEO Satish Mehta that:
"We identified significant violations of current good manufacturing practice (CGMP) regulations for finished pharmaceuticals…Your firm failed to establish laboratory controls that include scientifically sound and appropriate specifications, standards, sampling plans, and test procedures designed to assure that drug products conform to appropriate standards of identity, strength, quality, and purity…During our inspection, we observed multiple examples of incomplete, inaccurate, or falsified laboratory records."
These notifications are just the tip of the iceberg. Over 40 Indian drug makers have had products banned because of serious violations. Sadly, the agency rarely tells American health professionals or the public at large which drugs are involved in these violations. As a result we cannot tell you which generic metoprolol products to avoid.
Is it any wonder that many consumers have lost confidence in generic drugs manufactured abroad? If you want to learn more about the generic drug scandal in America and why Kathleen's cardiologist was off base when he told her "'it's all the same, you will be fine…just keep taking it," check out our book, Top Screwups Doctors Make and How to Avoid Them. We have a whole chapter devoted to "Generic Drug Screwups."
You can find a list of authorized generic drugs at this link:
What Are Authorized Generic Drugs and Are They Better?
Have you ever had problems with generic drug substitutes? If so, have you ever asked for authorized generic drugs? Learn what they are and why they might be better.