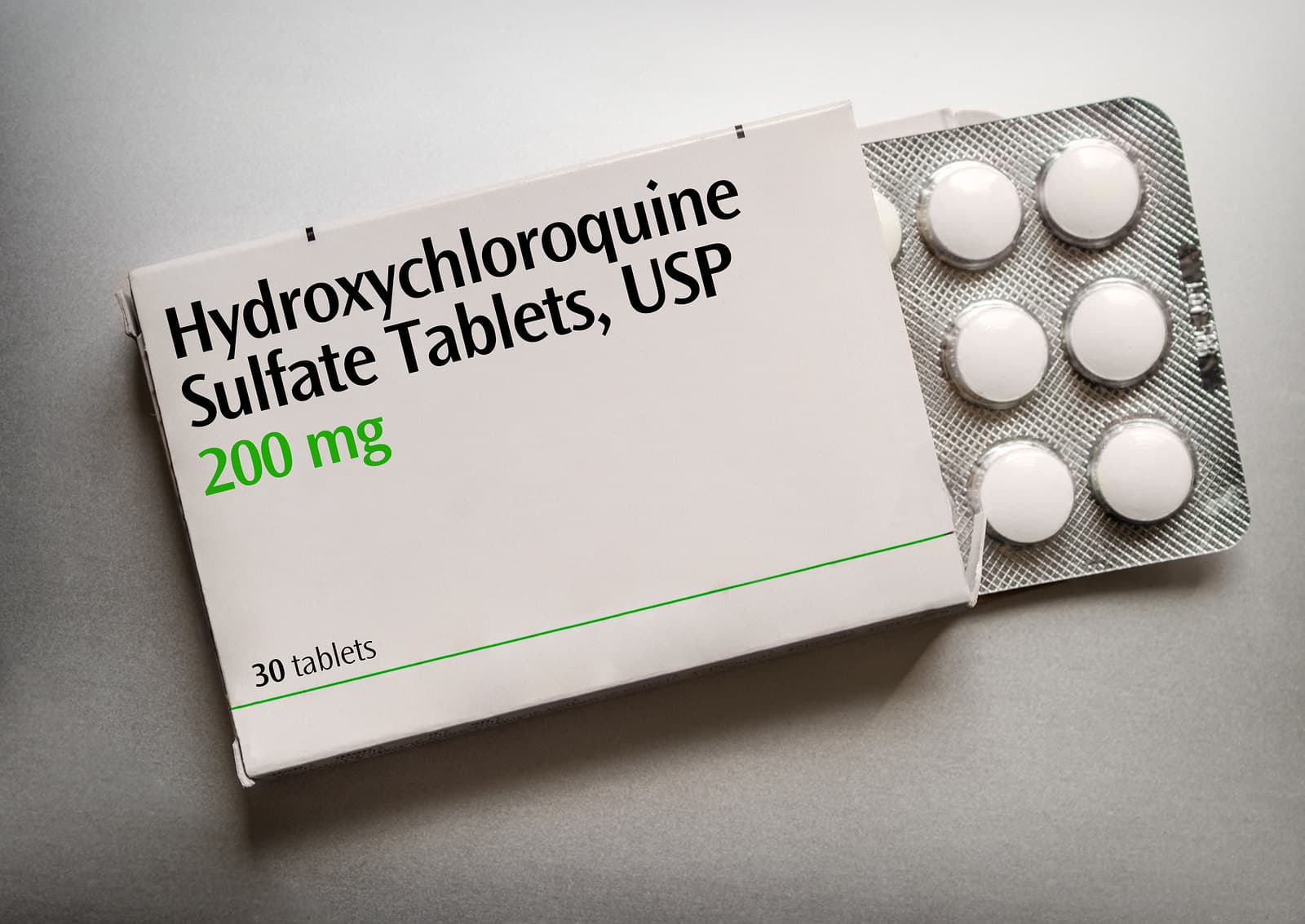 We have never encountered such polarization around a drug in over 50 years of studying pharmacology. We never think of good drugs or bad drugs, best pills or worst pills. We think of medicines as having benefits and risks. But people want to prevent COVID-19. It is a highly charged and emotional issue.
Many are absolutely convinced that hydroxychloroquine (HCQ) is a magic bullet, especially if people add the antibiotic azithromycin and the mineral zinc to the mix. Others despise HCQ and believe it is worthless against the coronavirus. Here is one reader's question about prophylaxis.
Will a Prescription for HCQ prevent COVID-19?
Q. We're still hearing about hydroxychloroquine as a treatment for the coronavirus. Most medical authorities have concluded it is neither safe nor effective as a treatment for the virus.

Observational studies from some practitioners report it can be effective when used early on for treating the coronavirus—together with zinc and azithromycin—but it has limited effectiveness when a COVID-19 patient is seriously ill.

Have any researchers studied prescribing hydroxychloroquine prophylactically to at-risk people, such as frontline medical workers? I ask because I fall into that category. I'm healthy with no heart issues, but I am 75. I am involved with various volunteer activities working closely with others. (Yes, we wear masks, but strict social distancing is not always possible.)

Is there any scientific research on the prophylactic use of hydroxychloroquine?
A. Before we answer your question, we offer a bit of recent history. We were very hopeful about the early in vitro (test tube) research on hydroxychloroquine. This article was first published on March, 16, 2020:
Are There Compounds That Might Help Control Coronavirus?
There are NO FDA-approved medicines against coronavirus. Thanks to Dr. Roger Seheult, we learned about a few compounds that might help control coronavirus.
In this article we discussed HCQ, quercetin and zinc. You may find the historical perspective interesting.
Subsequently, we have written around 30 articles about drugs to treat COVID-19. We have tried to rely on the science. We must admit that we have been disappointed that there is not a randomized double-blind, placebo-controlled trial involving HCQ, azithromycin and zinc. But here is what we have found when it comes to HCQ to prevent COVID-19.
Does the Science Support HCQ to Prevent COVID-19?
We could find only one randomized controlled trial of hydroxychloroquine (HCQ) to prevent COVID-19 in exposed individuals (New England Journal of Medicine, June 3, 2020). The investigators recruited over 800 people exposed for more than 10 minutes at a distance of less than six feet to infected coronavirus patients. Many were health care workers exposed on the job.
The volunteers started taking HCQ or placebo within four days of their exposure. After two weeks there was no significant difference between the two groups in terms of symptoms or COVID-19 test results.
What This RCT Reveals:
By itself HCQ does not appear to prevent COVID-19. Remember, these were relatively healthy subjects. They had been exposed to someone who had contracted the virus. HCQ by itself was not helpful. Would it have worked better if azithromycin or zinc were added to the mix? We have no idea.
All we can say with some assurance is that HCQ by itself did not work to prevent COVID-19 in this study. End of story.
No doubt some people will say "we told you so." Others will say this randomized controlled trial is worthless. We have learned from painful experience that there will be strong reactions on either side of this charged topic.
We just report the science. If there were a well-controlled trial that demonstrated that HCQ could prevent COVID-19 we would share it with you. We await further research and we will be reporting it with no axe to grind and no horse in the race, to mix our metaphors.
Share your own thoughts in the comment section below. Please be respectful and do not let politics influence your remarks.