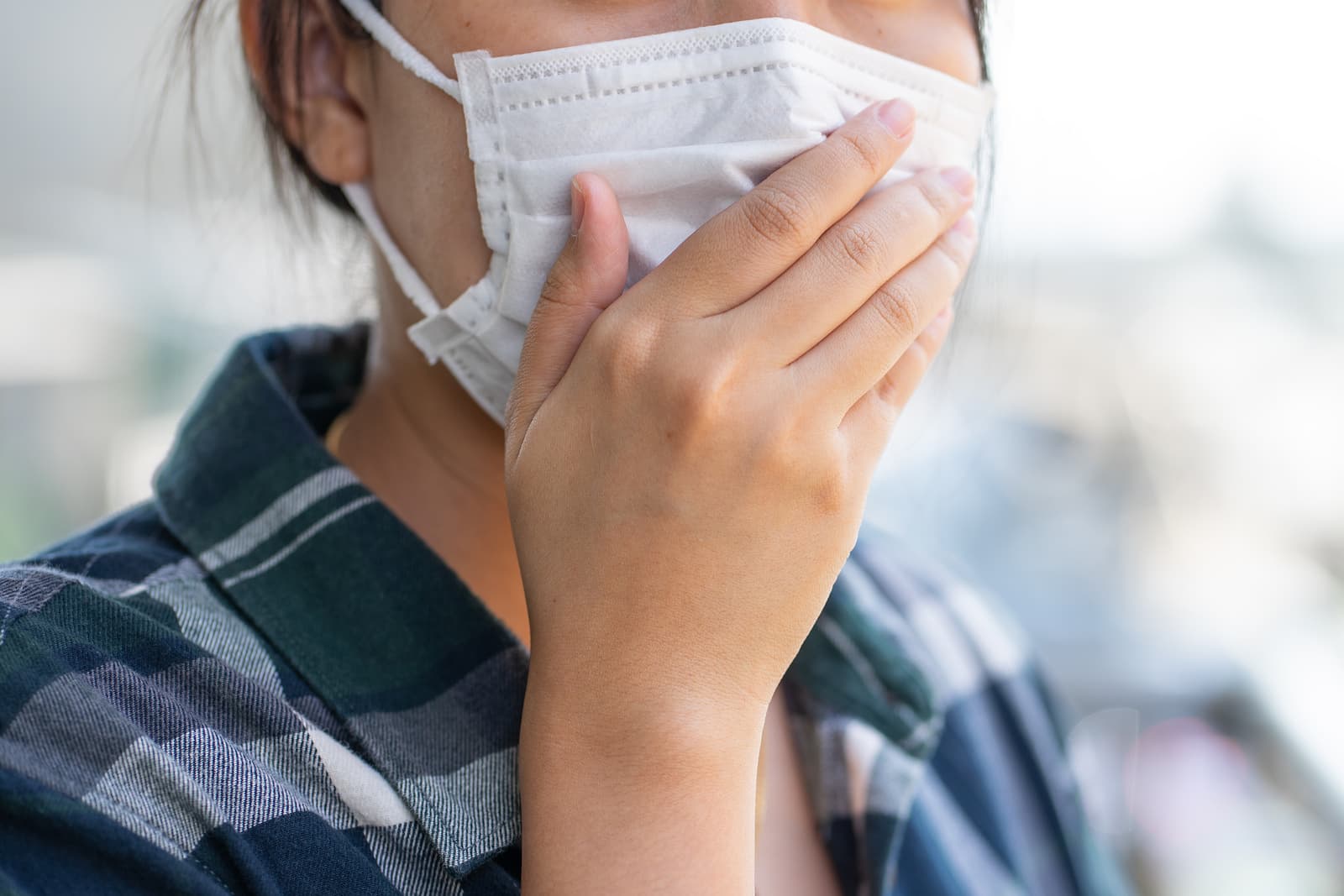 No doubt you remember looking at videos from China in January and February. Almost everyone there was wearing a mask. Many were also wearing gloves. This week, China reported no new domestic cases of COVID-19. That seems almost impossible, given the number of cases showing up in Europe and the US. Italy and US are in full panic mode. And yet most Americans are still not wearing face masks or disposable gloves when they go out. What about you? Do you think that you can catch the coronavirus from aerosol droplets you can't see or by touching a pen at the pharmacy counter?
How Long Does COVID-19 Survive?
New research published in this week's New England Journal of Medicine (March 17, 2020) suggests that the virus can remain viable in the air for at least three hours.
Here are the results from the investigators:
"SARS-CoV-2 remained viable in aerosols throughout the duration of our experiment (3 hours), with a reduction in infectious titer from 103.5 to 102.7 TCID50 per liter of air. This reduction was similar to that observed with SARS-CoV-1, from 104.3 to 103.5 TCID50 per milliliter."
OK, that's technical. But the bottom line seems to be that you can catch the coronavirus by breathing in viral particles. If someone checks out at the grocery store and coughs or sneezes while waiting in line and you come along 15 minutes later, you could inhale particles of SARS-CoV-2 if you are not wearing an effective mask or respirator.
What About Surfaces?
Can you catch the coronavirus by touching a gas pump, an elevator button, a doorknob or a stylus at the pharmacy counter? The researchers measured how long the coronavirus lasted on surfaces. They could retrieve viable virus from plastic and stainless steel for up to three days. Virus lasted less than four hours on copper and was not detectable after 24 hours on cardboard.
We interpret that to mean that if someone blows his nose or sneezes into his hands and then touches a doorknob or a gas pump, you could be exposed. From our observations, however, very few people are wearing disposable gloves when they pump gas or open doors.
Dr. Fauci on How You Can Catch the Coronavirus:
Dr. Fauci is Director of NIAID (National Institute of Allergy and Infectious Diseases). He is just about everywhere discussing the coronavirus. We have long admired Dr. Fauci.
He has downplayed the risk of breathing aerosol particles of SARS-CoV-2. He has stated publicly that you do not have to worry too much about breathing viruses unless someone coughs in your face. I am not sure he has read the New England Journal of Medicine article. After all, he has been very busy this week.
Dr. Fauci does worry about shaking hands with people and so elbow bumps instead. He hasn't seemed too concerned about things like countertops, doorknobs or pens. We certainly hope he is right, but we urge caution.
"Our results indicate that aerosol and fomite [surface] transmission of SARS-CoV-2 is plausible, since the virus can remain viable and infectious in aerosols for hours and on surfaces up to days (depending on the inoculum shed). These findings echo those with SARS-CoV-1, in which these forms of transmission were associated with nosocomial [hospital-acquired infections] spread and super-spreading events, and they provide information for pandemic mitigation efforts."
As a result of this research, it makes sense to us to disinfect surfaces with a virucidal solution. We also think that putting on disposable gloves is wise before going to the pharmacy or grocery store. Wearing a mask, like people in China do, also seems prudent.  After all, their successful struggle against the coronavirus suggests that they have done something right.
Share your thoughts about how people can catch the coronavirus in the comment section below. 
If you have found this article of interest, please pass it along to friends, family and health professionals. You can do so easily by going to the upper left hand corner at the top of the article and clicking on one of the icons for Facebook, Twitter or email.