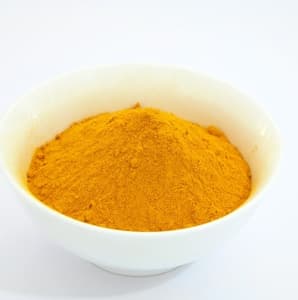 Scientists have been studying the yellow spice turmeric and its primary component curcumin for more than two decades. They have found evidence that it has anti-inflammatory, antioxidant and anticancer activity. In tissue culture, curcumin protects brain cells from damage (Evidence-Based Complementary and Alternative Medicine, July 12, 2022). Unfortunately, turmeric's benefits are not apparent in every clinical trial because of problems with absorption. Could black pepper help overcome that obstacle?
Black Pepper Makes Turmeric's Benefits More Available:
Q. In a recent column, you didn't mention how black pepper might aid absorption and improve turmeric's benefits. I was surprised, since there seems to be credible research indicating a significant effect.
A. You are correct that there is quite a bit of evidence supporting the use of black pepper with turmeric. The active ingredients in turmeric with anti-inflammatory activity are called curcuminoids. We do not absorb them well from our digestive tracts.
That's where piperine from black pepper comes in. This compound dramatically increases intestinal absorption of curcumin (Cancer Research and Treatment, Jan. 2014).  As a result, some commercial supplements are formulated with both curcumin and piperine.
Should Your Turmeric Supplement Contain Black Pepper?
Q. I have read that turmeric may help prevent Alzheimer disease, so I've been taking it for several years. From what I read online, turmeric needs black pepper to activate the ingredients in it. I'd never heard of this before.
Although I buy turmeric online, I have not seen any mention of black pepper. Have you ever heard of this?
My late husband died from senile dementia and I want to avoid that if at all possible.
A. Curcumin and other active ingredients in the Indian spice turmeric have a range of benefits, including antioxidant and anti-inflammatory activity. For years, researchers have been actively investigating their use against cancer, arthritis, prediabetes and Alzheimer disease (Phytotherapy Research, Apr., 2014).
Boosting Bioavailability:
Clinical trials have been disappointing, however, since curcumin is not very soluble and doesn't get into the bloodstream easily. Turmeric's benefits should become more available paired with piperine from black pepper or with phospholipid formulations (Current Drug Discovery Technologies, Sept. 2009).
ConsumerLab.com has tested several turmeric and curcumin products. They recommend taking such supplements with food containing a little fat to improve absorption.
In addition, ConsumerLab.com discusses the merits of Bioperine (piperine) as an additive and of BCM-95, curcumin formulated for increased absorption.
Meriva and CurcuWin are novel curcumin formulations that appear to greatly increase the amount of curcumin that gets into the bloodstream (Nutrition Journal, Jan. 24, 2014). NovaSol and Longvida might be even better.
We wrote recently about an advance in making a curcumin formulation that should make it far more useful for a variety of ailments, not just Alzheimer disease.
Learn More:
You could also learn more about the benefits and risks of curcumin and other natural anti-inflammatory products from our eGuide to Alternatives for Arthritis. Those primarily interested in preventing dementia may wish to listen to some of our interviews on that topic: