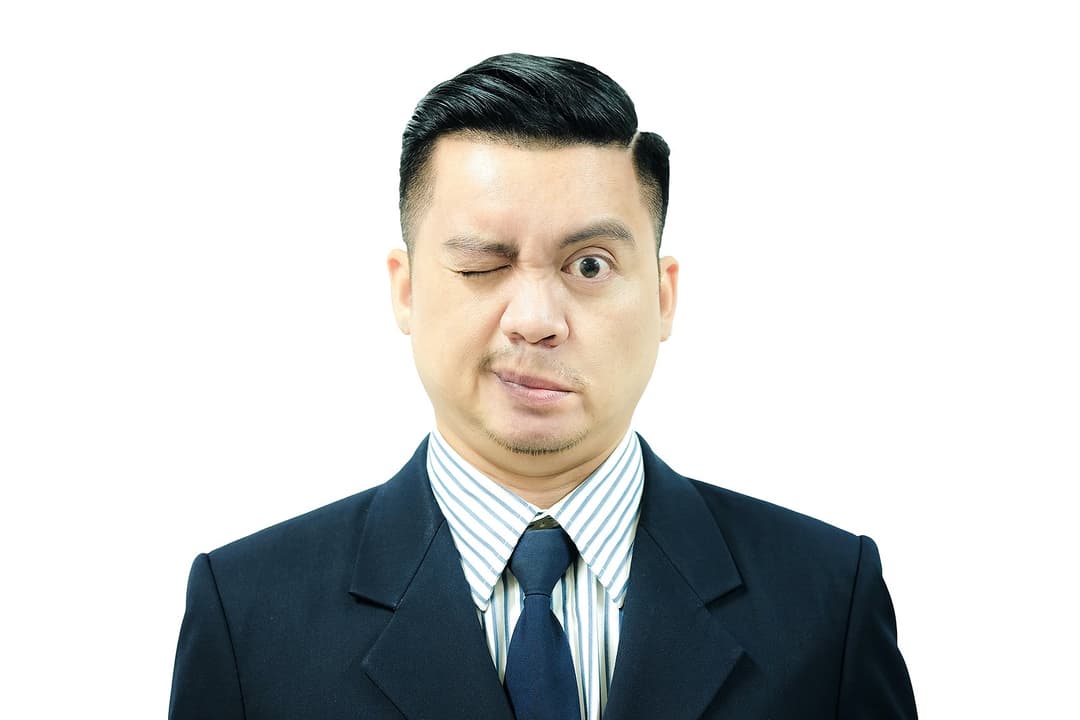 On December 17, 2020 an outside advisory committee met to review the data on the Moderna COVID-19 vaccine. The committee voted 20 to 0 to encourage Emergency Use Authorization (EUA) for this second mRNA vaccine. The FDA quickly voted to approve the EUA for the Moderna vaccine on Dec. 18, 2020. There was a question, though. Dr. Paul Offit, a member of committee, asked about Bell's palsy and the COVID-19 vaccines. Dr. Offit has been a repeat guest on our radio show and is considered a leading vaccine expert.
What is Bell's Palsy?
The cause of this condition is mysterious. It manifests itself as paralysis on one side of the face. Some people describe it as droopy face. Bell's palsy can come on suddenly, with no obvious warning. People may have a hard time closing the eye on the side of the face that is affected. When someone tries to smile, it is one-sided. Some patients experience drooling on that side of the face. There may also be a loss of taste.
What Causes Bell's Palsy?
There is no clear cause of Bell's palsy. There does seem to an association with viral infections. If someone has an ear or eye infection they may develop "peripheral facial palsy," the technical description for Bell's palsy. Even a cold or the flu may trigger an attack.
Although doctors don't understand the nature of this facial paralysis, they suspect that nerves on the affected side become inflamed and swollen. This leads to the discernible droop. It is considered a temporary condition that should resolve in a couple of weeks. For some patients, however, there may be a noticeable droop that persists.
COVID-19 and Bell's Palsy:
We have heard a lot about COVID-19 symptoms: loss of the sense of taste and smell, shortness of breath, pneumonia, chills and fever, overwhelming fatigue, diarrhea, headache, muscle aches, brain fog, confusion, heart problems, muscle weakness, stroke and severe breathing problems.
What you have not heard much about is peripheral facial palsy. And yet here is an article in the Journal of NeuroVirology (Dec. 2020).  about Bell's palsy and COVID-19:
"COVID-19 pandemic revealed several neurological syndromes related to this infection. We describe the clinical, laboratory, and radiological features of eight patients with COVID-19 who developed peripheral facial palsy during infection. In three patients, facial palsy was the first symptom. Nerve damage resulted in mild dysfunction in five patients and moderate in three."
The authors conclude their article:
"In conclusion, peripheral facial palsy should be added to the spectrum of neurological manifestations associated with COVID-19. Most patients had an uncomplicated course with good outcome, and SARS-CoV-2 RNA could not be detected in CSF of any patient."
COVID Vaccines and Bell's Palsy:
A reader asked us this question regarding Bell's Palsy and COVID vaccines:
"I have read that the new COVID-19 vaccines may cause Bell's palsy. Can you tell me more?

"When I was in my mid-20s I had this facial paralysis. It came on suddenly and lasted two days. There were no lasting effects and no other accompanying symptoms."
The two mRNA vaccines have been linked to Bell's palsy. The clinical trials for both the Pfizer/BioNTech vaccine and the Moderna vaccine turned up cases. There were four cases in the Pfizer vaccine study and three cases in the Moderna study.
One volunteer in the Moderna trial on placebo also had a case of Bell's palsy. So, at this time, seven people developed peripheral facial palsy after getting the mRNA vaccine.
The FDA did not seem to think the cases of facial paralysis in the vaccine group were different from what might be described as "background noise." In other words, some people develop Bell's palsy for no apparent reason. It could be coincidence that seven people who received the vaccine in the clinical trials experienced this nerve complication. Only time will tell if the vaccines were responsible.
Background Noise?
Helen Branswell, writing in Stat (Dec. 28, 2020), describes the "curse of incidental illness" this way:
"As Covid-19 vaccines go into broad use, some rare side effects of vaccination will almost certainly emerge, like the reports of small numbers of people developing anaphylaxis. But so will medical events whose timing just comes down to random chance — and the potential ripple effects of those reports already have experts concerned.

"Every single day, people die unexpectedly. They have strokes and heart attacks and seizures. On an average day, 110 people in this country may develop Bell's palsy, a temporary facial paralysis, and another 274 will develop Guillain-Barré syndrome, a form of paralysis that usually resolves over time. The trigger for these medical events often isn't known. But when they happen shortly after someone gets a vaccine — especially a new one — well, conclusions will be drawn."
The point Helen is making is legitimate. This is the whole reason behind double-blind, placebo-controlled clinical trials. Researchers must separate both real benefits and risks from background "noise." That said, seven cases of Belly's palsy in the vaccine groups vs. one case in the placebo groups got Paul Offit's attention. And it has our attention as well. 
On Dec. 26 the CDC stated that: 
"Cases of Bell's palsy were reported in participants in the mRNA COVID-19 vaccine clinical trials. However, the Food and Drug Administration (FDA) does not consider these to be above the rate expected in the general population. They have not concluded these cases were caused by vaccination. Therefore, persons who have previously had Bell's Palsy may receive an mRNA COVID-19 vaccine."
The Good News:
If the vaccines are associated with droopy face, it appears to be a very rare side effect. For most people it will only be a temporary problem that will go away in a few weeks. 
The Bad News:
Although most medical descriptions make it seem as if Bell's palsy is no big deal, some readers have told us that symptoms can last a lot longer than a few weeks:
Kathleen had an attack many years ago:
"I had Bell's palsy when I was 13 years old. It lasted for many months. I don't ever want to experience that again. I am now wondering if the current Covid vaccines would be safe for someone who has had Bell's palsy in the past."
The CDC and the FDA seem to think it would be safe. 
Suzanne shares this story:
"Bell's Palsy rarely resolves in a couple of weeks. It usually takes about six weeks before any movement returns to the face. There is no medication to alleviate the symptoms beyond steroids, which generally do not work to reduce nerve swelling.

"I had a 'mild' case after the birth of my son, and, although facial movement returned after six weeks, I had persistent symptoms for about a year. Nineteen years later, my face is noticeably asymmetrical. It is a psychologically devastating disease, and I hope the doctors treat this potential side effect with the seriousness it deserves."
Final Words:
We would not let this issue scare you away from getting vaccinated. We will be bearing our shoulders as soon as the vaccine is available to us. We did want to let you know that this concern caught us by surprise during the FDA's advisory committee hearing.
We will be on the lookout for more information about the vaccines as it becomes available. We will keep you informed as we learn more. Again, please do not let this information scare you away from getting vaccinated.