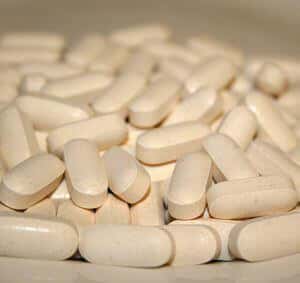 If you take a multi-vitamin every morning, chances are you pop it in your mouth and gulp it down with your juice without giving it a second thought. Millions of Americans take vitamins, minerals or supplements like fish oil, glucosamine or red yeast rice. Others swallow probiotics, spices such as ginger or turmeric or the antioxidant resveratrol.
Most people assume that the Food and Drug Administration (FDA) monitors such products to ensure their quality and potency, but that is far from true.
Back in 1994, when Congress passed the Dietary Supplement Health and Education Act, it limited the authority of FDA to regulate supplements. The agency doesn't spend its limited resources looking over the shoulders of supplement makers. As a result, we all rely on the good faith of the industry.
A research letter in JAMA Internal Medicine last month (online February 11, 2013) sent shivers down our spines. Kaiser Permanente scientists in Portland, Oregon, were studying the effects of vitamin D on postmenopausal women. They wanted to verify the potency of the compounded vitamin D3 pills they were using in the study.
When they had the vitamins analyzed they found alarming variability. Only one-third of the pills analyzed fell within 10 percent of the stated dose. Intrigued, they checked other compounded vitamin D pills. These ranged from 23 percent to 146 percent of the stated dose.
Instead of stopping there, the investigators decided to go shopping in five Portland stores. They purchased 55 bottles of over-the-counter vitamin D3 from 12 different suppliers. Five bottles were supposed to be identical because they all had the same lot number. Doses of the pills they purchased ranged from 1,000 IU to 10,000 IU.
They then analyzed the potency of the various products. Their conclusion:
"The cholecalciferol [vitamin D3] content of OTC and compounded vitamins was highly variable; potency ranged from 9% to 146%. In our test, just over one-half of OTC pills and only one-third of compounded pills met USP Convention standards…As more people take vitamin D supplements, it is critical that health care providers and patients understand that cholecalciferol potency may vary widely."
To make matters even more confusing, Consumer Reports has just published an analysis of vitamin D supplements. It found that the products it analyzed ranged from 105 to 141 percent of the labeled amount. More disturbing, however, were the unacceptable levels of lead found in 9 out of 12 vitamin D-calcium combination pills.
ConsumerLab.com also tests vitamins and other supplements. Almost 20 percent of the vitamin D products it recently analyzed failed quality standards. In its study of multivitamins, ConsumerLab.com found nearly one third of the 38 products analyzed didn't meet acceptable criteria.
Most consumers assume that they can take the quality of their supplements for granted. The data from these different sources suggest that might be a mistake. Neither the FDA nor the sellers seem capable of verifying supplement quality. Until they do, people will have to rely on organizations like Consumers Union or ConsumerLab.com to assess which products are worth taking.
How do you select your dietary supplements or vitamins? How do you know you can trust the label to provide accurate information? Do you worry that you may not be getting your money's worth or that your supplements could be contaminated? Do you have any idea where your vitamins, minerals, herbs or dietary supplements are manufactured? Share your experience below in the comment section.