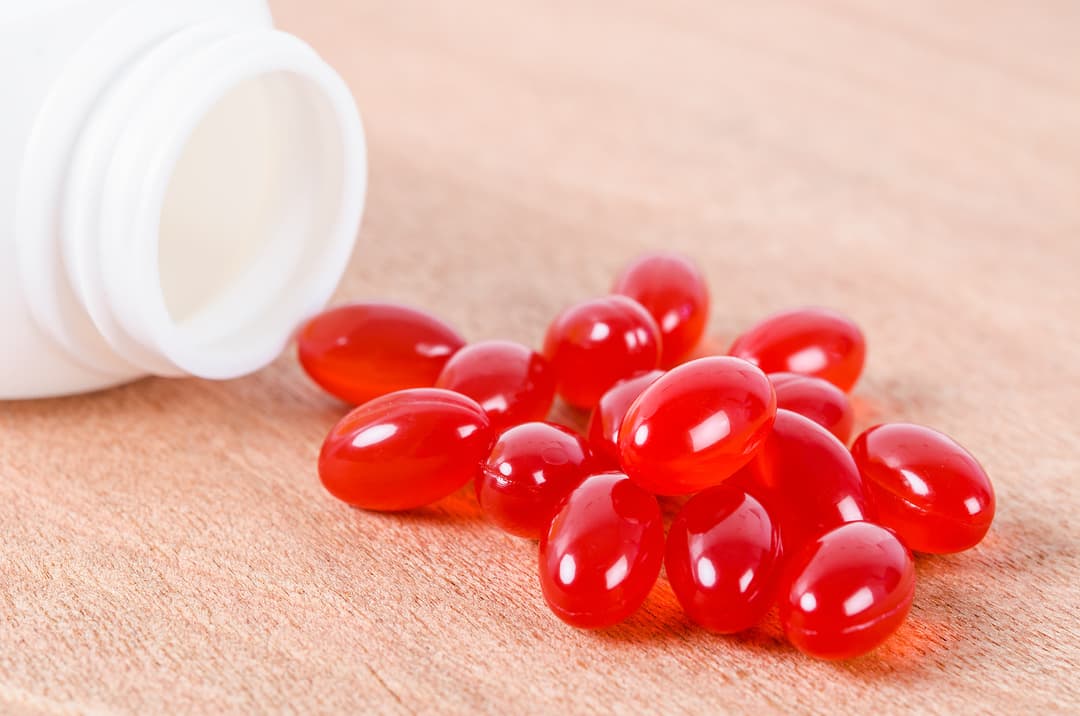 The Food and Drug Administration has been testing dietary supplements for years. "From 2007 through 2016, 776 adulterated dietary supplements were identified by the FDA and 146 different dietary supplement companies were implicated." The FDA sent more than 700 warning letters to such manufacturers because the agency had detected undeclared and potentially harmful drugs in them. One might hope that the FDA would have eliminated all dietary supplements contaminated with drugs. Such is not the case.
A New Study of Dietary Supplements Contaminated with Pharmaceuticals:
Most people assume that if the FDA issues a warning letter about unapproved ingredients in dietary supplements, the manufacturers will recall the products or make appropriate changes. That does not always happen, however.  Researchers reviewed 31 products that were the subject of FDA warning letters (JAMA, July 26, 2022). The supplements contained stimulants similar to amphetamine, ephedrine or other compounds that posed serious health risks. The title of the article:
The FDA issued warning letters in 2015, 2016 and 2019 for dietary supplements contaminated with inappropriate drugs. In January 2022, the investigators searched online for the products that had received FDA letters.
Of the 31 products that were associated with the warning letters, 1 had been withdrawn from the marketplace. At least 9 were still being sold online. Four of these listed one of the prohibited ingredients right on their labels.
Chemical analysis showed that five of them contained at least one prohibited ingredient.
The authors noted that:
"After issuance of FDA warning letters targeting specific supplement products, 29% remained available for purchase, with most containing a prohibited ingredient. The FDA has several enforcement tools to remove hazardous ingredients from dietary supplements, including issuing warning letters to manufacturers, requesting or mandating that manufacturers recall products, and publishing public notices.

"Previous research found that after FDA-announced voluntary recalls of dietary supplements, 10% of these supplements were still available for sale and 67% were adulterated with prohibited drugs. Another study analyzed supplements purchased after FDA public notifications; 75% of products contained prohibited adulterants years after the FDA announced public notices."
They concluded:
"This study raises questions regarding FDA's actions to ensure that manufacturers are compliant with the agency's warning letters."
Why Doesn't the FDA Deal with Dietary Supplements Contaminated with Drugs?
This is not the first time researchers have discovered that the FDA seems like a paper tiger. California investigators discovered a shocking number of dietary supplement manufacturers have continued to adulterate their products with pharmaceutical ingredients (JAMA Network Open, Oct. 12, 2018).
The researchers reviewed the database of Tainted Products Marketed as Dietary Supplements. They found that the majority of such contaminated supplements were being marketed for sexual performance, weight loss or muscle building.
Contaminated with Sildenafil (Viagra):
Approximately 80 percent of these products contained one illicit ingredient; the remaining 20 percent contained two or more hidden drugs. The vast majority of tainted supplements sold for sexual enhancement contained sildenafil or a similar compound. This could be a problem, because sildenafil (also known by its brand name Viagra) can interact in dangerous ways with other medications. Men should not be taking it unknowingly, since this could put them at risk.
Contaminated with Sibutramine:
Many of the contaminated weight loss supplements contained sibutramine or phenolphthalein, drugs that were removed from the US market because of unacceptably risky side effects. Phenolphthalein is a laxative and is considered a carcinogen (Cancer Research, Nov. 1, 1996). The investigators warn that such deliberately adulterated products pose a serious public health risk, both alone and in combination with other medicines a consumer may be taking.
Should You Worry?
We suspect that most of our readers are not taking dietary supplements contaminated with drugs. We just don't get a lot of questions about dietary supplements sold to enhance sexual performance, build muscle or help with weight loss.
Misleading Headlines?
That has not stopped the headline writers from scaring readers with headlines that there are dietary supplements contaminated with steroids, Viagra or something far worse. It's not surprising.
The authors of the JAMA Network Open article introduced their research this way:
"In the United States, more than 50% of adults consume dietary supplements, fueling a $35 billion industry. Dietary supplements include vitamins, minerals, botanicals, amino acids, and enzymes that according to the US Food and Drug Administration (FDA) are not intended to treat or prevent disease.

"One study found that dietary supplement use was associated with 23 000 emergency department visits and 2000 hospitalizations in the United States each year. Serious adverse events reported with the use of dietary supplements include stroke, acute liver injury, kidney failure, pulmonary embolisms, and death."
The trouble with this scary introduction is that it implies that all dietary supplements are potentially dangerous. Yet what they were looking for and testing were from the FDA Tainted Supplement database specifically relating to dicey sex enhancers, weight loss products and muscle building agents.
What People's Pharmacy Readers Care About:
Our readers want to know about vitamin D3, glucosamine and chondroitin, CoEnzyme Q10, turmeric (curcumin), fish oil, probiotics, resveratrol and magnesium. The researchers did not investigate these kinds of dietary supplements. We think they have unnecessarily scared millions of people into thinking that their curcumin or CoQ10 could be contaminated with nasty drugs.
Are Your Dietary Supplements Contaminated with Drugs?
Sadly, the FDA does not test most dietary supplements for contamination. That means you don't know how pure your vitamin D3 actually is. Ditto for turmeric, ashwagandha, black elderberry, gingko, CoQ10, alpha lipoic acid, bacopa, MSM, probiotics or even your multivitamin.
We don't think you need worry that your supplements might contain drugs. But you have no way of knowing if there are other impurities. You also don't know if the products contain the active ingredients in the amounts listed on the label.
Evaluating Quality:
Since the FDA does not test most dietary supplements sold in the U.S., is there any place you can check? The only lab that we know that tests a wide range of dietary supplements is ConsumerLab.com. This is not a free service. An annual subscription is $57. We think that cost is justifiable if you are taking dietary supplements and would like to have some inkling of quality.
When it comes to herbs, there is one company that we have confidence in. Gaia Herbs is now supporting The People's Pharmacy radio show and podcast. You will also find their banner ads in our newsletter.
These folks are committed to quality! They offer customers the opportunity to see exactly where each product comes from and the results of quality testing in the "Meet Your Herbs" platform at GaiaHerbs.com. If you use the discount PEOPLE20 at checkout you will get a 20% discount.
We wish the FDA were more vigilant when it comes to herbs and dietary supplements. Even when the agency knows that there are contaminated sexual enhancers or weight loss products being sold, it does not appear to be capable of getting them off the market. The bottom line is that that in the U.S. there are no guarantees of safety and purity when it comes to such products. Buyers are on their own!
We welcome your thoughts on herbs and dietary supplements.