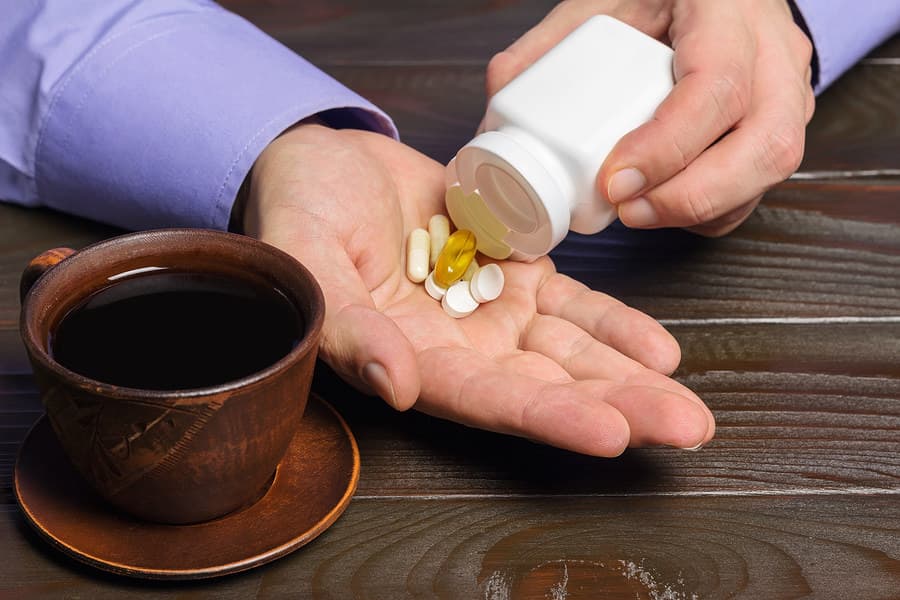 Doctors appear to hate dietary supplements. That is the conclusion I draw from their reaction to a new study published in the Journal of the American College of Cardiology (Nov. 6, 2022).  We have heard smug satisfaction in the interviews from cardiologists who conclude that people are wasting money on supplements such as fish oil, red yeast rice, turmeric, cinnamon, garlic and plant sterols.
What Did the Research Actually Show?
Let's get one thing straight from the start. The study in question did not actually study the impact of dietary supplements on heart disease! This was a small study called SPORT (Supplements, Placebo or Rosuvastatin Study). 190 volunteers completed the trial. Their LDL cholesterol was between 70 and 189 mg/dL at the start of the study.
The scientists randomly assigned the participants to one of eight different groups. That means just over two dozen people were in each group. The study lasted 28 days. They measured blood lipids, including LDL, HDL and total cholesterol as well as triglycerides.
Not surprisingly, rosuvastatin (Crestor) lowered LDL cholesterol by 38%. There is no question that statins lower LDL cholesterol. None of the supplements had much of an impact on lipid levels over the month-long study.
Wasting Money On Supplements?
The researchers state:
"Patient preference for non-statin alternatives is multi-factorial and driven in part by beliefs regarding statin-associated hepatotoxicity, muscle symptoms, and neurological side effects. Limited government regulation of supplements and their claims for benefits, along with an abundance of statin misinformation, create an environment that deters the US population from taking well-regulated inexpensive safe, and potentially life-saving medication with decades of supporting evidence. Although the use of dietary supplements to promote cholesterol health is widespread, limited data are available to demonstrate their efficacy or safety, particularly when compared with statin therapy."
They conclude that people are wasting money on supplements, in so many words:
"These findings do not support the 'cholesterol health' claims by supplement manufacturers. Patient should be educated about the lack of benefit of these supplements on important cardiovascular risk factors."
What the Study Did Not Address:
This study did not study actual heart disease. A study that lasts 28 days cannot determine outcomes that actually matter to people: heart attacks, strokes or any other complications of heart disease. More to the point, such a short study could not determine whether statins prevent deaths. Do they?
Cardiologists Love Statins:
In interviews about this study, we have heard cardiologists brag that statins save hundreds of thousands of lives. Do the data support that claim? Specifically, do statins prevent deaths in otherwise healthy people (primary prevention)? These are people who may have elevated lipid levels but no signs of actual heart disease…yet.
We have written about this question on more than one occasion. Here is one link.
The US Preventive Services Task Force analyzed 26 studies of statin for primary prevention of heart disease. It concluded that people taking statins have a slightly lower chance of dying prematurely even though there was no statistically significant reduction in death from heart disease among people taking statins.
That is rarely mentioned when cardiologists promote statin use for primary prevention of heart disease.
Our Take:
Here is what we wrote after digging into the data:
"Based on 26 studies of statins, the USPSTF concluded that people taking statins have a slightly lower chance of dying prematurely. It recommends that doctors prescribe statins to healthy people between 40 and 75 years old if they have at least one risk factor and their chance of developing cardiovascular disease [CVD] over the next 10 years is 10% or greater (JAMA, Aug. 23/30, 2022).
"After reviewing all the best data over the last several decades, the experts at the USPSTF report that:
"The estimate for the association with cardiovascular mortality was not statistically significant."
"In other words, statins did not prevent deaths from heart attacks. That was after looking at data from 12 trials involving 75,138 patients. The number needed to treat (NNT) was 769. In other words, one person out of 769 might not have died from a heart attack if he took a statin for several years. But that stat is unreliable, as it was not statistically significant."
LDL Cholesterol Is NOT the Only Risk Factor for Heart Disease!
Most cardiologists have focused almost exclusively on LDL cholesterol as the primary risk factor for heart disease. But there are many other contributors. An important one is Lp(a), also known as lipoprotein a or "Lp little a."
One fifth of the population has high levels of this small sticky protein. Whenever we hear about a family that has a history of heart attacks, we think about Lp(a). Statins actually raise this risk factor. That has been called "an inconvenient truth." A dietary supplement is one of the few ways to currently lower this dangerous compound. Of course, in the high levels that are prescribed, niacin (vitamin B 3) must be considered a drug.
Learn More:
You can learn more about this controversial topic at this link. You can learn more about other risk factors and ways to lower them in our eGuide to Cholesterol Control and Heart Health. It can be found in the Health eGuide section of this website. You may come away with a different perspective on whether you are wasting your money on supplements.
Share your own thoughts below in the comment section.