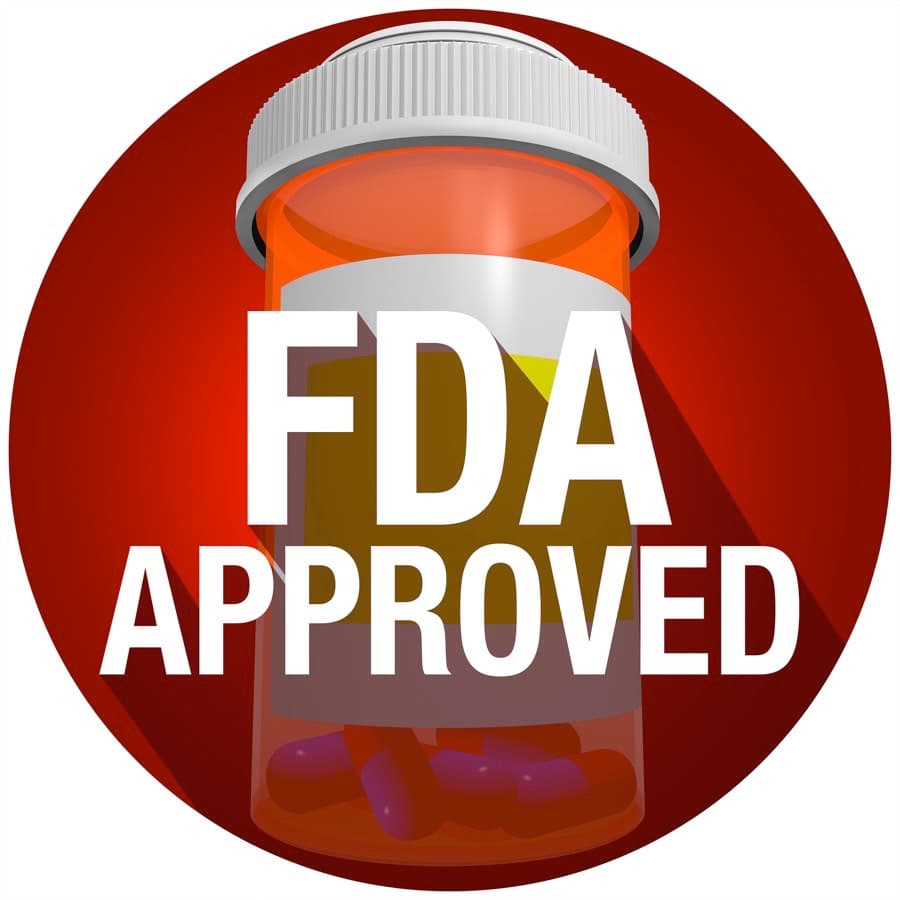 Are you becoming numb to FDA generic drug recalls? We wouldn't blame you if you were. The ARB debacle came to light on July 5, 2018. That's when the European Medicines Agency (EMA) started warning countries that Chinese-made valsartan was contaminated. A probable carcinogen was detected in this API (active pharmaceutical ingredient). Millions of people were impacted all around the world because the Zhejiang HuaHai Pharmaceutical company in Linhai, China, supplied valsartan to lots of different drug companies. Then we were notified that a similar drug, losartan, also had contaminated batches. This week the FDA announced yet another losartan recall.
What Is an ARB?
Two of the most successful blood pressure medicines in modern times are ACE inhibitors and ARBs. ACE stands for angiotensin converting enzyme and ARB is an abbreviation for angiotensin receptor blocker. They have a somewhat similar mechanism of action.
At last count, over 10 million people filled more than 50 million prescriptions for drugs like losartan (Cozaar) and valsartan (Diovan). ACE inhibitors were even more popular. Twice as many patients filled over 100 million prescriptions for drugs like lisinopril (Prinivil, Zestril), enalapril (Vasotec), benazepril (Lotensin) and ramipril (Altace). If your medicine has a "pril" in the name it is likely an ACE inhibitor. If it has an "artan" at the end it is probably an ARB.
How Do They Work?
By now you have figured out that ARBs and ACEis work by affecting the chemical angiotensin. It is a critical component of the body's intricate system for regulating blood pressure. If you suddenly lost a lot of blood because of an accident, your kidneys would release a chemical called renin.
Renin facilitates the production of angiotensin I. The enzyme called ACE changes angiotensin I to angiotensin II. This compound constricts blood vessels and raises blood pressure. If you inhibit the formation of ACE you lower levels of angiotensin II and dilate blood vessels and lower blood pressure.
An ARB works a bit differently to accomplish the same result. Drugs like losartan and valsartan block the action of angiotensin II at the cellular level. Think of an ARB a bit like bubblegum that is jammed in a keyhole. When the key (angiotensin II) tries to fit in the lock to cause vasoconstriction, it can't turn. This leads to vasodilation and reduced blood pressure.
Losing Count of Recalled ARBS:
As you may remember, the first ARB recall (for valsartan) was in July, 2018. Since then there have been so many valsartan recalls that we have lost count. Here are just a few articles we have written on this topic:
Do You Have Any Idea Where Your Pills Are Made?
The First Losartan Recall:
On November 12, 2018, we wrote:
"no, no, no, no, no! Not Again!. Just last week we said "Not Again" when we learned that some formulations of the blood pressure drug irbesartan were contaminated with the impurity NDEA."
In this case, the irbesartan was made by the Indian pharmaceutical company, Aurobindo Pharma Limited.
Then losartan was targeted. The active pharmaceutical ingredient was made in China by Zhejiang HuaHai, the same company that made the contaminated valsartan. But wait, it gets crazier. The pills were actually formulated in Ljubljana, Slovenia by Lek Pharmaceuticals for Sandoz, a familiar drug company. Read the FDA's official notification to appreciate how bizarre this is.
The Latest Losartan Recall:
Hop on the merry-go-round with us because here we go again and again and again. On December 20, 2018, the FDA announced that:
"Torrent Pharmaceuticals Limited is voluntarily recalling 2 lots of Losartan potassium tablets, USP to the consumer level due to the detection of trace amounts of an unexpected impurity found in an active pharmaceutical ingredient (API) manufactured by Hetero Labs Limited."
The FDA goes on to point out that NDEA is a probably carcinogen.
Here is what Torrent Pharmaceuticals LTD tells us about itself:
"Torrent Pharma, the flagship company of the Torrent Group, is one of the leading Pharma companies in India. Conceived as a small generic company in the early '70s by Late Shri U N Mehta, Torrent Pharma blazed a new trail in the Indian pharmaceuticals industry by successfully implementing the concept of niche marketing. With significant presence in more than 40 countries, Torrent is all poised to spread wings across globe with strong technical capabilities and international accreditations. To enable strategic differentiation, Torrent Pharma's international business is segregated into US, UK, Germany, Europe, Brazil and Rest of the World."
If you read the FDA's statement carefully you learned that the losartan recall was for Torrent's 100 mg pills. But the active pharmaceutical ingredient (API) was actually made by Hetero Labs Limited. What do we know about Hetero Labs?
In its own words the company states:
"Hetero is one of India's leading generic pharmaceutical companies and the world's largest producer of anti-retroviral drugs for the treatment of HIV/AIDS. Backed by over 25 years of expertise in the pharmaceutical industry, Hetero's strategic business areas spread across APIs, Generics, Biosimilars, Custom Pharmaceutical services and Branded Generics."

"Hetero has a strong global presence in over 126 countries and focusses on making affordable medicines accessible to patients worldwide."
The losartan recall is not the first time that Hetero Labs Limited has gotten into trouble with the FDA. A warning letter was sent to Dr. Reddy, Chairman and Managing Director of Hetero on August 15, 2017, by Jason Chancey, Consumer Safety Officer for the FDA.
"Dear Dr. Reddy:

"The U.S. Food and Drug Administration (FDA) inspected your drug manufacturing facility, Hetero Labs Limited, Unit V at Polepally Village, Jadcherla Mandal, Mahaboob Nag, Telangana, from December 7–16, 2016.

"This warning letter summarizes significant violations of current good manufacturing practice (CGMP) regulations for finished pharmaceuticals. See 21 CFR, parts 210 and 211.

"Because your methods, facilities, or controls for manufacturing, processing, packing, or holding do not conform to CGMP [current good manufacturing practice], your drug products are adulterated within the meaning of section 501(a)(2)(B) of the Federal Food, Drug, and Cosmetic Act (FD&C Act), 21 U.S.C. 351(a)(2)(B)."
Here are just a few of the FDA concerns:
"Your firm failed to clean, maintain, and, as appropriate for the nature of the drug, sanitize and/or sterilize equipment and utensils at appropriate intervals to prevent malfunctions or contamination that would alter the safety, identity, strength, quality, or purity of the drug product beyond the official or other established requirements (21 CFR 211.67(a)).

"Your firm failed to establish adequate written responsibilities and procedures applicable to the quality control unit and to follow such written procedures (21 CFR 211.22(d)).

"Your firm does not have an adequate ongoing program for monitoring process control to ensure stable manufacturing operations and consistent drug quality."
People's Pharmacy Perspective:
We have reached the limits of our patience with FDA's oversight of generic drugs made abroad. You can listen to an interview we conducted with Rosemary Gibson: Show 1131: Was Your Medicine Made in China?
The one-hour interview is free. You can listen to the streaming audio by clicking on the green arrow above Rosemary's photograph. At the bottom of the page you will see the heading "Listen to the Podcast." You can download the mp3 file for free. Do not be confused by the price $9.99. That is for the CD. If you toggle the arrow to the right of Choose CD or MP3 Version you will see that you can access the free MP3 version of the show. The price changes instantly to $0.00. Just add it to your cart.
If you find this information of value, why not subscribe to the FREE podcast of our syndicated public radio show. Here is a link. Just click on View in iTunes under our photo and then click subscribe under our photo.
Thanks for supporting the People's Pharmacy with your free subscription.
In our book, Top Screwups, we have a whole chapter devoted to our investigation into the generic drug disaster that has evolved over the last decade or so. It is called Generic Drug Screwups. We think you will find it enlightening. We investigated the FDA and discovered some shocking revelations. We do offer our Top 10 Tips for Taking Generic Drugs in the likely event that your insurance company requires you to take a generic medicine.
Please comment on the latest generic losartan recall in the comment section below.