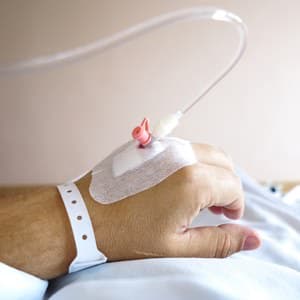 Clostridium difficile, or C diff for short, is a hard-to-treat intestinal infection that can cause severe diarrhea. An infection may greatly extend a hospital stay, and sometimes the diarrhea associated with C diff contributes to a patient's death. Those who recover from an initial C diff infection are at risk for a recurrence. To hear how terrifying repeated C diff infections can be, you may want to listen to our interview with Catherine Duff, founder of the Fecal Transplant Foundation.
Canadian researchers conducted a review of the records of people who developed a C diff infection in two university hospitals in Quebec. They found that people taking acid-suppressing drugs such as pantoprazole were more likely to experience a recurrent infection.
Of those on such a proton-pump inhibitor (PPI), 29 percent suffered such an event, compared to 20 percent of those who were not taking a PPI. Those on a PPI were 50 percent more likely to die from their infection.
The authors urge doctors to consider discontinuing PPI prescriptions in patients who come down with C diff infections. This is especially relevant for those who are taking the drug for an unproven use rather than for an ulcer or diagnosed gastroesophageal reflux disorder (GERD).
[JAMA Internal Medicine, online March 2, 2015]