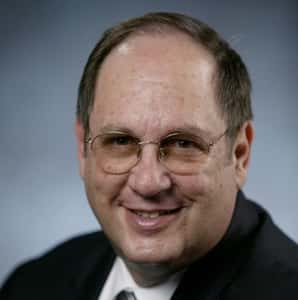 Most of us are familiar with a number of prescription sleeping pills such as Ambien, Lunesta or Sonata. The unpleasantness of tossing and turning night after night explains why so many people rely on these medications to get to sleep. But research suggests that the long-term side effects of such drugs could be serious, even deadly.
What Are the Hazards of Sleeping Pills?
Learn about the research linking prescription sleep aids to premature death. If sleeping pills are risky and sleep deprivation is also dangerous for our health, what can we do to get a good night's sleep? Our guests offer practical suggestions for the sleep dilemma.
This Week's Guests:
Lawrence Kline, DO, is medical director of the Viterbi Family Sleep Center at Scripps Clinic in La Jolla, California. His article was published in BMJ Open on Feb. 27, 2012. The photo is of Dr. Kline.
Matthew Edlund, MD, is an expert on rest, sleep, performance and public health, and the author of The Power of Rest, The Body Clock Advantage, and Designed to Last. His previous articles can be found at therestdoctor.com and wegethealthynow.com. He is the Director of the Gulf Coast Sleep Institute Center for Circadian Medicine, Sarasota, Florida.
Listen to the Podcast:
The podcast of this program will be available the Monday after the broadcast date. The show can be streamed online from this site and podcasts can be downloaded for free for four weeks after the date of broadcast. After that time has passed, digital downloads are available for $2.99. CDs may be purchased at any time after broadcast for $9.99.