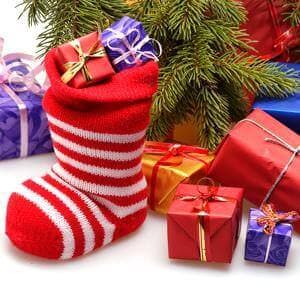 The most valuable gift is good health, not a new wallet, a fancy phone, or a smart speaker. The last thing mom needs is a new gadget. How about health info that lasts for years?
What is most important to you? When it comes to your quality of life, we know that health comes first. When something hurts, the latest cell phone, the fanciest car or the biggest TV won't matter a hoot. The same thing is true for grandma, Aunt Martha or brother George. They probably don't need another scarf or pair of socks. Why not consider something with lasting value? Give the best gift there is: better health.
Here at The People's Pharmacy our focus is exclusively on health. That's what we have been doing for more than 40 years. We do not sell drugs. We offer information that can make life healthier or even save a life.
Saving the Life of Someone You Love:
I lost my mother Helen because of a series of serious medical mistakes. That was 23 years ago, just before Christmas. It happened at one of the most prestigious hospitals in this country. A drug interaction led to something called serotonin syndrome, which led to her tragic death.
Because of that horrific experience we wrote the book, Top Screwups Doctors Make and How to Avoid Them. It offers essential information about how to avoid medical mishaps and deadly drug interactions. If anyone you care about is taking medications, this book could be a life saver. Readers rate it 4.8 stars out of a possible 5. Here is a link.
Giving Some Homespun Wisdom:
Want something more fun and entertaining? How about The People's Pharmacy Quick & Handy Home Remedies (published by National Geographic). Readers give it a 4.85 star rating out of a possible 5 stars.
Ann says, "So far I have tried six of the remedies in this book. You have not let me down. A win every time. Every family should own this book." Vince ads, "This is a must-have book for any household."
You will find easy-to-use remedies for common ailments. What's more, your friends and relatives will love reading hundreds of stories from readers of our syndicated newspaper columns and listeners to our nationally syndicated public radio show. Whoever you give this book to (including yourself) will laugh at some of the amazing stories of successful outcomes from simple and affordable home remedies. Here is a link.
Food as Medicine!
Do you believe in food as medicine? We have interviewed some of the country's leading nutrition experts and health practitioners. Our guests have included Dr. Walter Willett from Harvard, Dr. Christopher Gardner from Stanford, Dr. Mark Hyman of the Cleveland Clinic and Dr. Steve Zeisel of the University of North Carolina at Chapel Hill. Everyone agrees that what you eat can make a huge difference in your overall health. But what should that be?
We have put together some of our favorite healthy recipes and meal plans in the book, Recipes & Remedies from The People's Pharmacy. Many of our radio guests contributed their healthiest recipes as well.
Dr. Tieraona Low Dog offered her Thyme Cough Syrup and T's Immuno-Tea
Dr. Jeffrey Blumberg of Tufts shared his Mango Smoothie and Marigold Frittata
Dr. Mark Liponis (author of Ultra-Longevity) contributed his Cardomon Grilled Chicken with Mango Lime Sauce
Dr. Christopher Gardner provided one of our favorites, Gypsy Soup
Dr. Eric Westman offered a simple and delicious recipe for Spicy Fresh Tuna Salad
Gail Pettiford Willett and Dr. Walter Willett gave us one of his favorites: Lentil Nut-Loaf with Red Pepper Sauce
And for dessert, we have Blueberry Cheesecake from Dr. Steve Zeisel and his wife Susan, as well as Fresh Fruit Kabobs and Cinnamon Honey Dip from Dr. Michael Ozner.
That's just a fraction of the recipes in this book. There are food remedies for managing blood sugar, dealing with indigestion, lowering cholesterol, preventing hypertension and fighting off colds. Why not share this practical book that will be used regularly by friends and family? Here is a link.
Parsley, Sage, Rosemary and Thyme:
Do you remember the words to the song by Simon & Garfunkel?
"Are you going to Scarborough Fair?
Parsley, sage, rosemary and thyme
Remember me to one who lives there
She once was a true love of mine…"
Why not have your loved ones remember you after the holiday by giving them a copy of our latest book, Spice Up Your Health: How Everyday Kitchen Herbs & Spices Can Lengthen & Strengthen Your Life. They will learn about the healing properties of our favorite spices:
Anise, basil, caraway, cayenne, chamomile, cinnamon, coriander, cumin, fennel, garlic, ginger, lemon balm, onion, oregano, peppermint, rosemary, sage, thyme, turmeric and vanilla. In addition to in-depth information about these ancient spices, there are some cool recipes: ginger tea, persimmon punch and stress relief tea with lavender and chamomile. You'll even learn how to make your own curry powder at home. Here is a link.